This pumpkin by Tomoko Fusè can be found in this book (ISBN 9782889355815 for the French edition, but nuinui have their books available in multiple languages). It's page 66.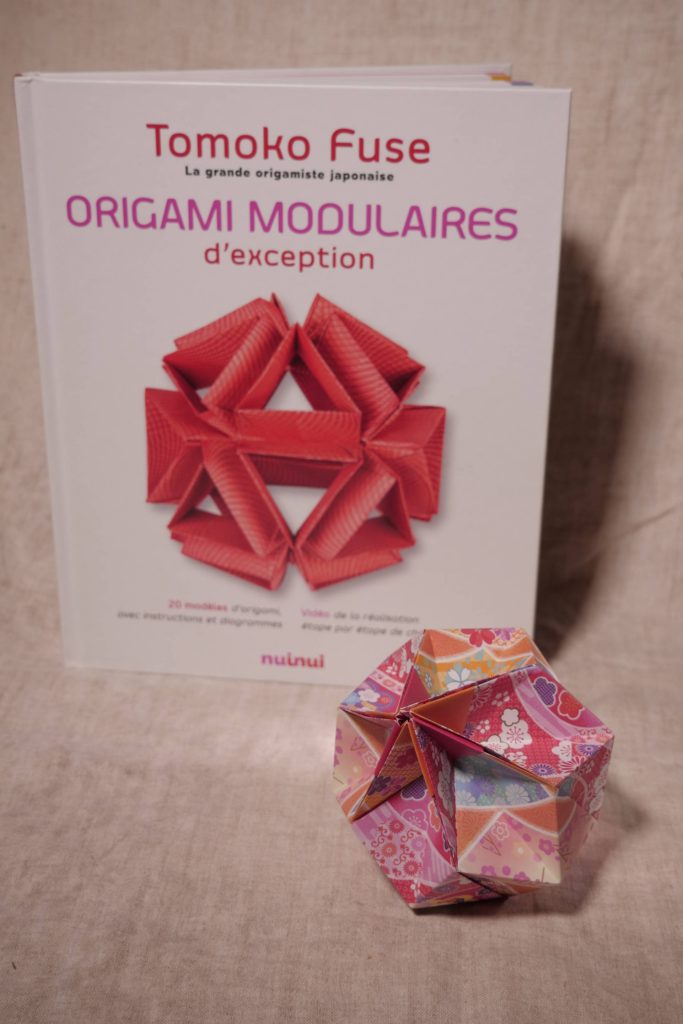 It is folded from 6 sheets of square 15 cm paper (you can use 7 if you want, the model says 5 works too but I doubt it). The paper is double-sided chiyogami (in a package of 120 sheets, 30 patterns)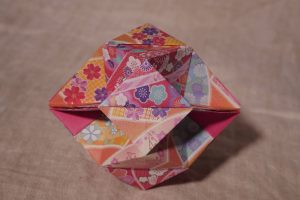 I think this would look better with simpler paper, this is a bit too much.But I really like the geometrical form, and it's quite sturdy.
The book has plenty of cute models, I'll probably present some others soon!