Kalami (Christine Pape? or Blasek?) published this Sonobe variation. You can find it in the Christmas Origami Book 2009 (as well as many, many other diagrams and crease patterns! Enjoy :)) or on her website (some other diagrams too, all very precise, beautiful and clear).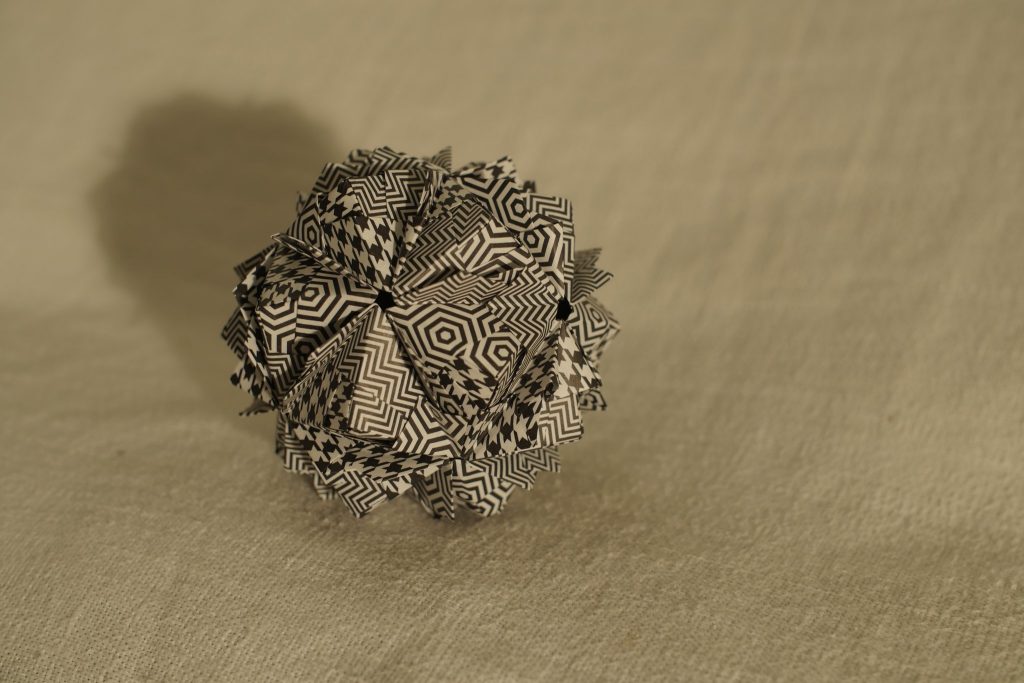 It doesn't seem to have a specific name, but I always refer to it in my head as the "razor kusudama", because the flaps that go up between the montains look so sharp.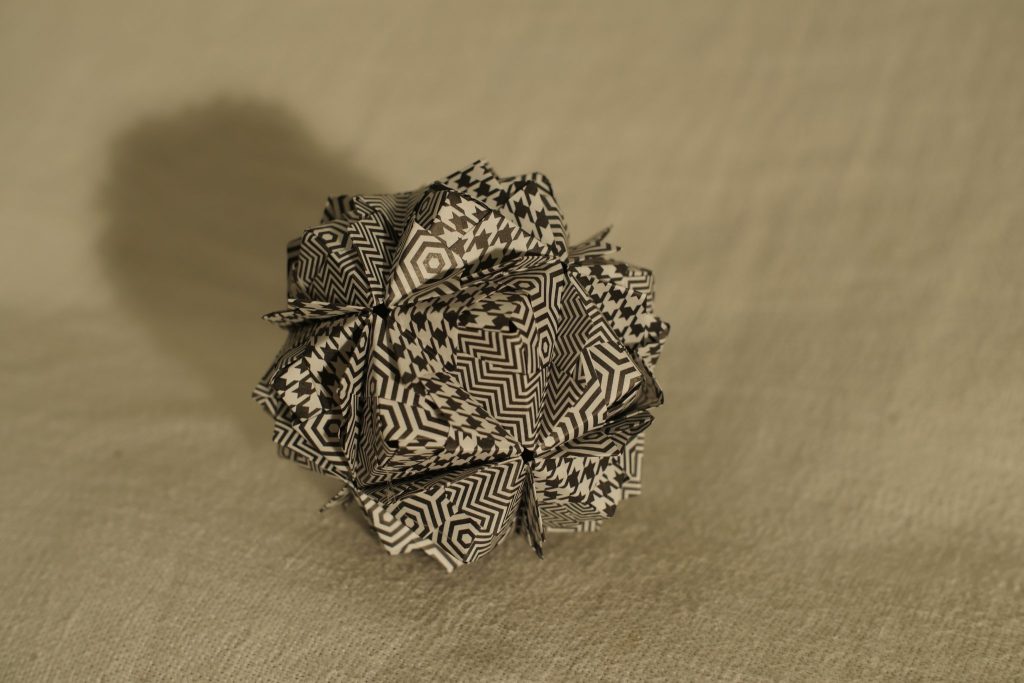 It is folded from 30 sheets of 7.5 cm paper "black and white" from Aitoh. I used 5 different patterns, there are 16 in the pack – I think they make most models look classy, I love it.