Here are two models I like: a "cookiecutter kusudama" (30 sheets of 7.5 gold paper) and a japanese decoration (6 sheets of the same paper).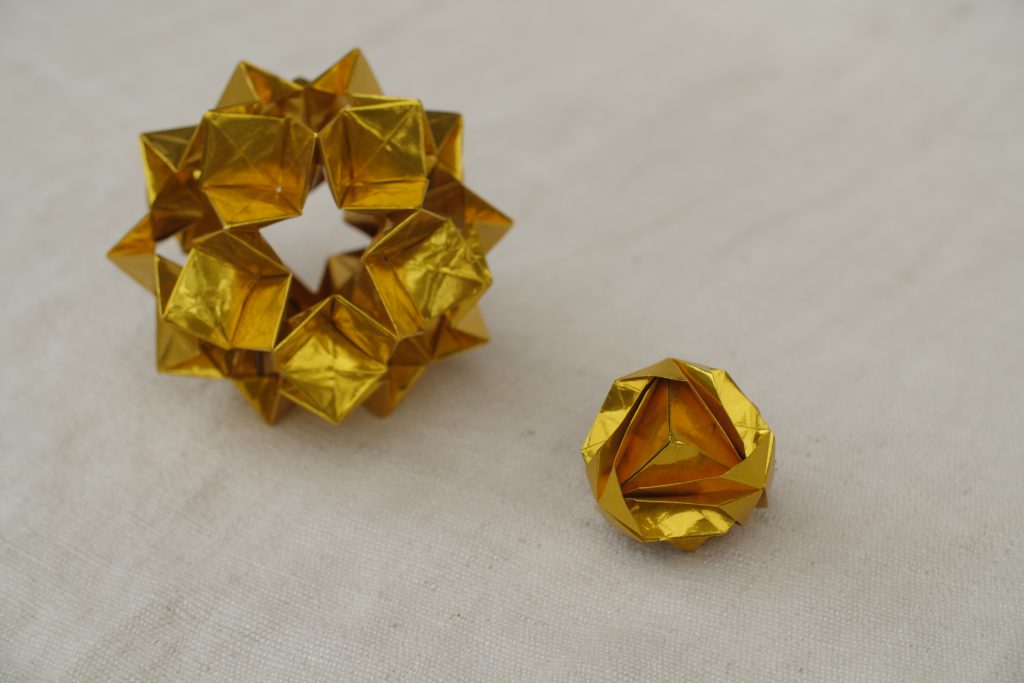 The japanese decoration by Minako Ishibashi (right) can be found, for example, in Rick Beech's book (ISBN 9782215110668 for the French edition).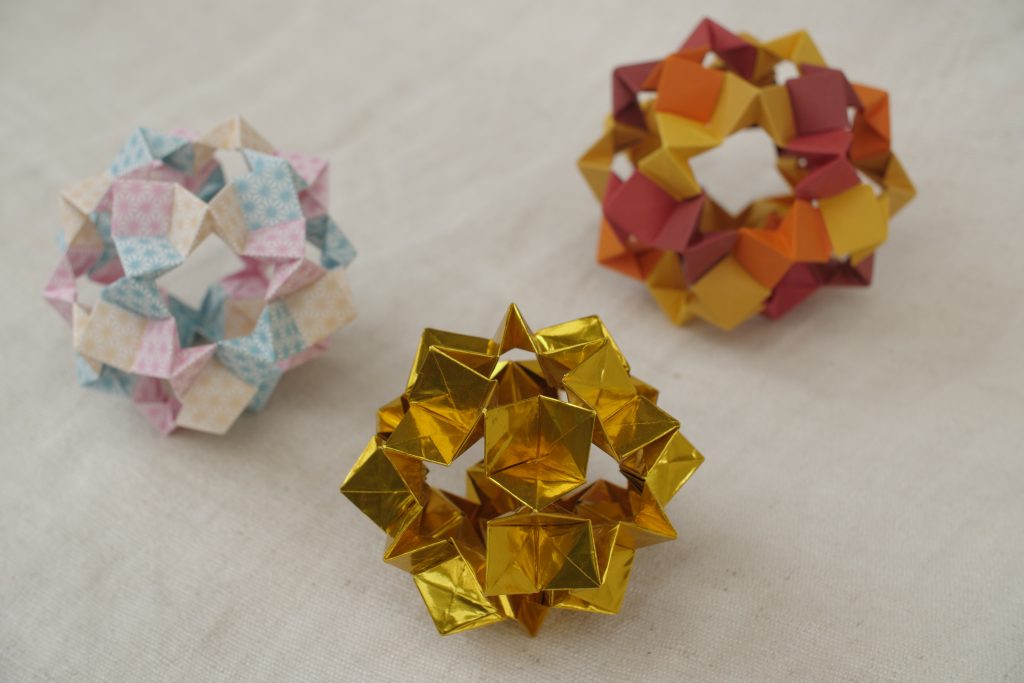 Papers: left, 7.5cm Showa Grim senbazuru chiyogami ; right, 7.5cm Tant paper.
I really love the stars in this kusudama. The Tant one hanged from my ceiling for a long time.
Cookiecutter kusudama model by Victoria Babinsky ; Jo Nakashima published a youtube tutorial for the cookiecutter.