The diagrams for this boxes can be found in "30 boîtes en origami – à moduler à l'infini !" (éditions de saxe), which is a translation from Beautiful Origami Boxes #1 (in japanese). They're called "boîte fantasie", page 26. They're folded from one sheet for the bottom and one for the lid.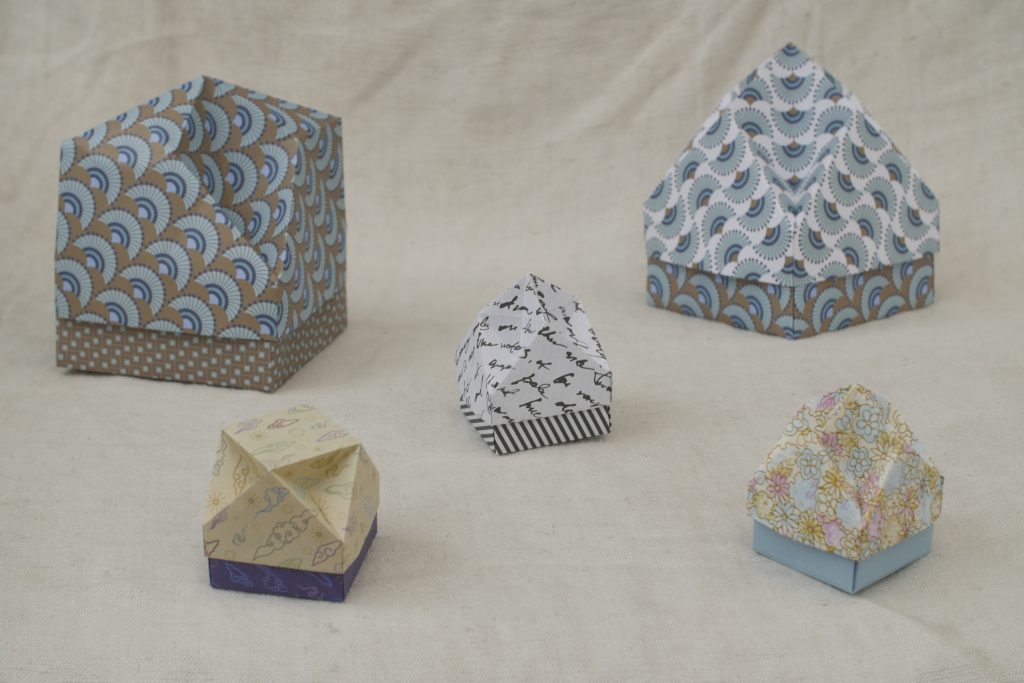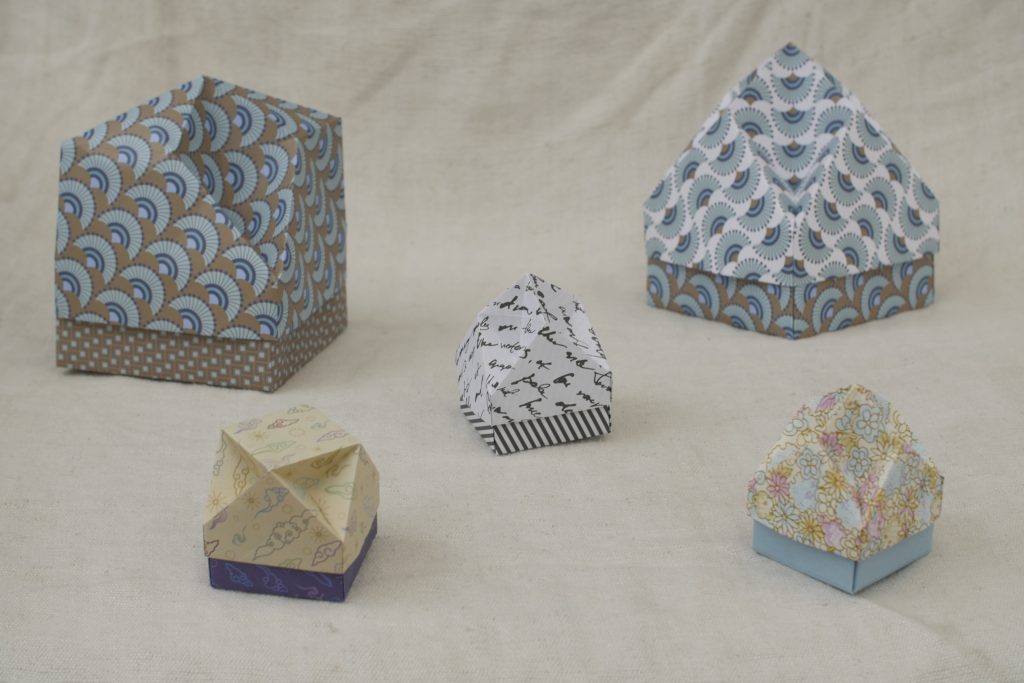 The big box on the left is the D variation, the front left is A, the three others are C (I don't like B much).
The front-right box is from japanese chiyogami with Tant for the bottom, the front-left is Jong Ie Nara Traditional Korean pattern collection (all 15 cm).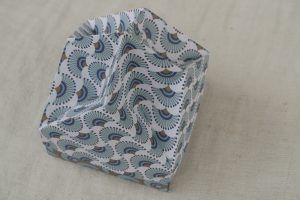 The two big boxes are from Artemio 30 cm "Continents" collection.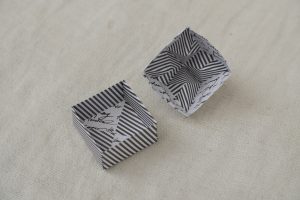 This one is from Vivi Gade "Paris" collection 15cm. I played with the double-sided paper.
This book is one of my favorites. I'll show more models from it soon, I have pictures now! (thanks to Pierre-Manuel).