Jo Nakashima made a video tutorial for this adorable Totoro by Robin Glynn. My brother and his girlfriend like Totoro a lot, so I made one for them… and then her sister asked for it when she visited, so I had to make them another one – let's say, if you have Miyazaki enthousiasts around you, you can fold this model a few times :) It's not excessively complicated, but looks really good.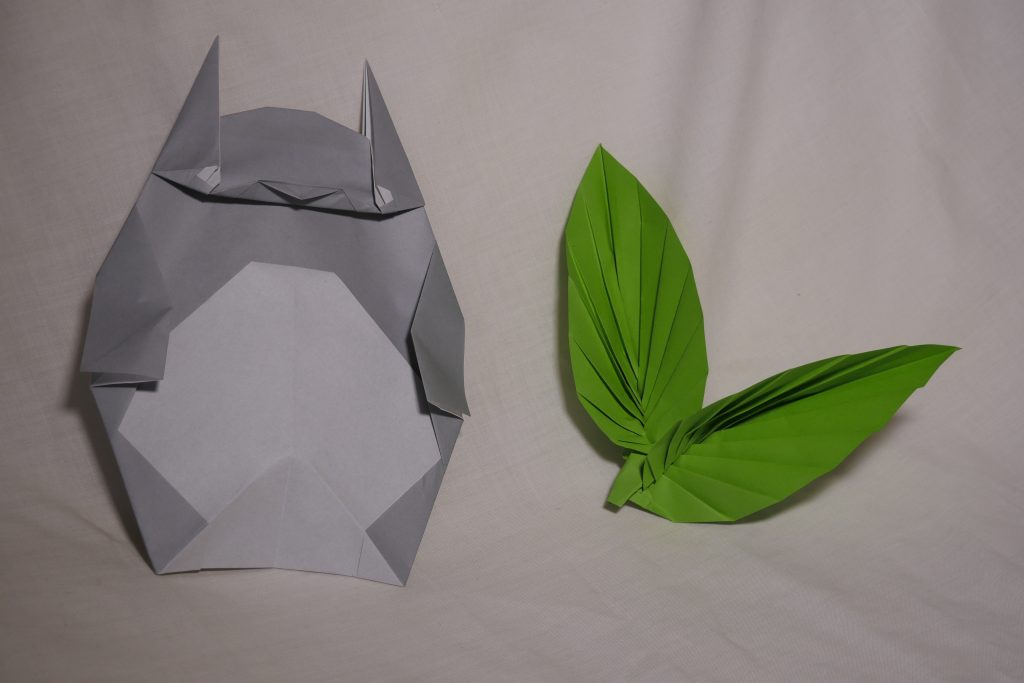 Totoro is folded from one sheet of 25cm grey kami ; The leaf, as said before, is one square sheet of 20cm paper. Jeremy Shafer made a video tutorial.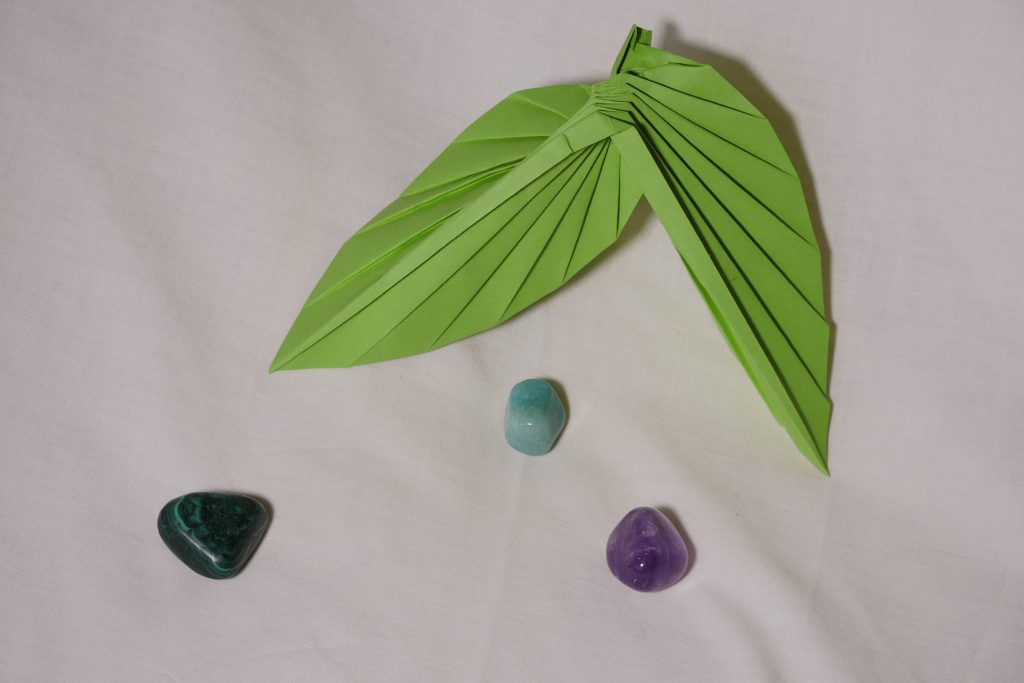 Here you see the back of the leaf.