This laughing demon is in the leaflet provided with 35cm kami paper. I can't read japanese, so I have no idea who the author is. If someone reads japanese, has the paper and can tell me, I'll update :)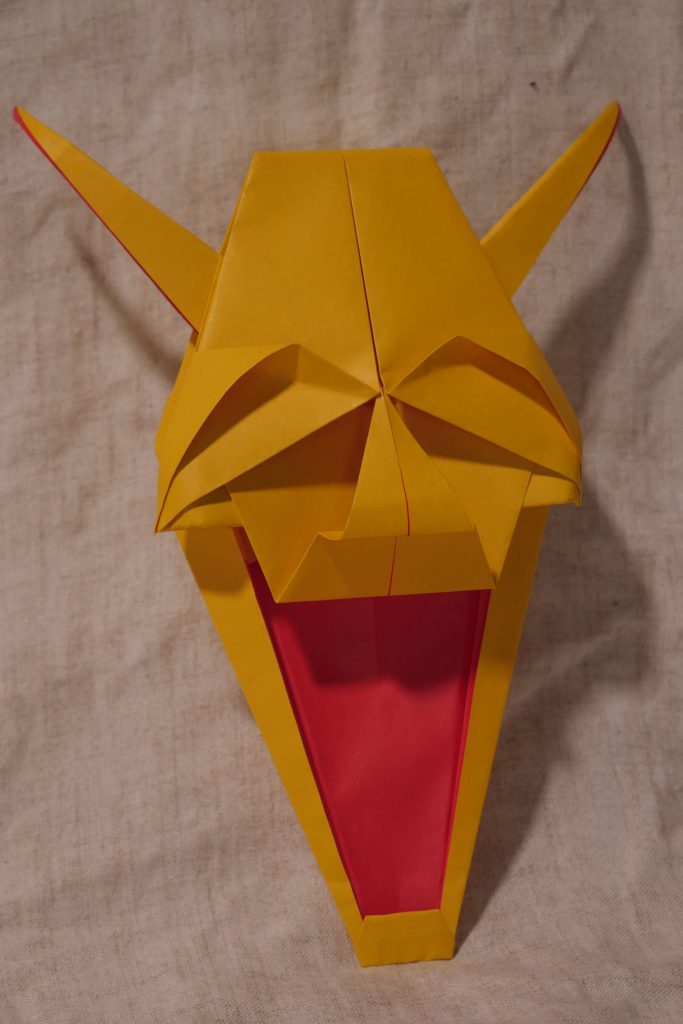 I folded it not from the paper it is sold with, but from double-sided kami paper 35 cm, to have the mouth red and colored face. The finished model is around 20 cm high.
I really like his joyful smile, and the eyes are very expressive too. It's also relatively easy to fold.