This cute box is by Ilan Garibi. He also has a lot of other models on his website and his youtube channel.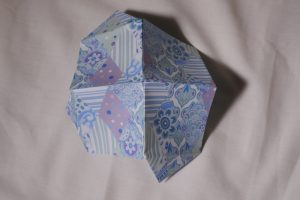 It is folded from one sheet 20cm double-sided paper by "Die Sachenmacher".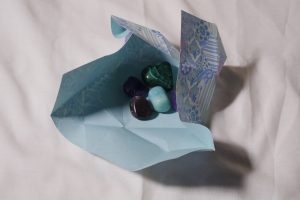 He published a video tutorial. It's easy to fold, and really cute. I guess it should be folded from stronger paper, because mine doesn't stay closed so well.