These butterflies by Michael G. LaFosse can be found in "Origami Papillons", ISBN 9788861125759 edtition White Star. This kit includes many amazing models, but the diagrams are the most confusing ever (it sends you from page to page and it's a miracle if you manage to have the colors you wanted at the end) and the paper included in the kit doesn't fold well.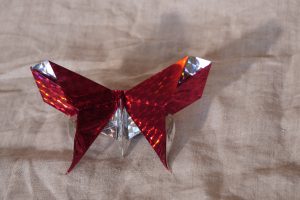 This "Machaon Alexander" (p 36) is folded from Hologram chiyogami paper (Daiso) 15 cm. I love the curved tail of the wings!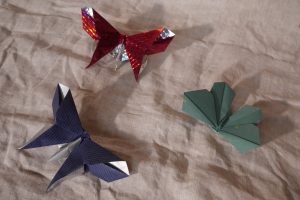 The "Machaon Alexander" at the bottom left is made of kraft double-sided paper (yes, it is my favorite model of the book). The "Origamido Butterfly" on the right is folded from Daiso Traditional Japanese paper.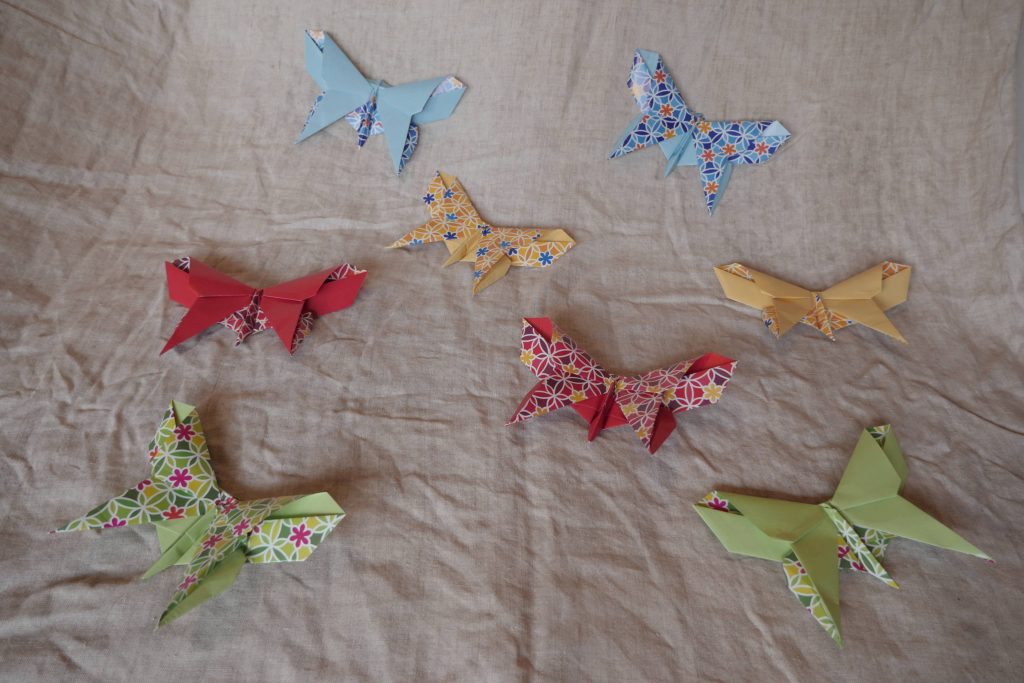 This collection of Machaons (all made from MarpaJansen Mandala 20 cm) was an order from my sister, she'll make a board with them I think. This paper doesn't fold so well, the creases are very visible and don't allow mistakes – but the pattern is gorgeous :)