This cute cat box (or shell) by Tomoko Fusè can be found in a book in japanese, ISBN 4480872035, page 22.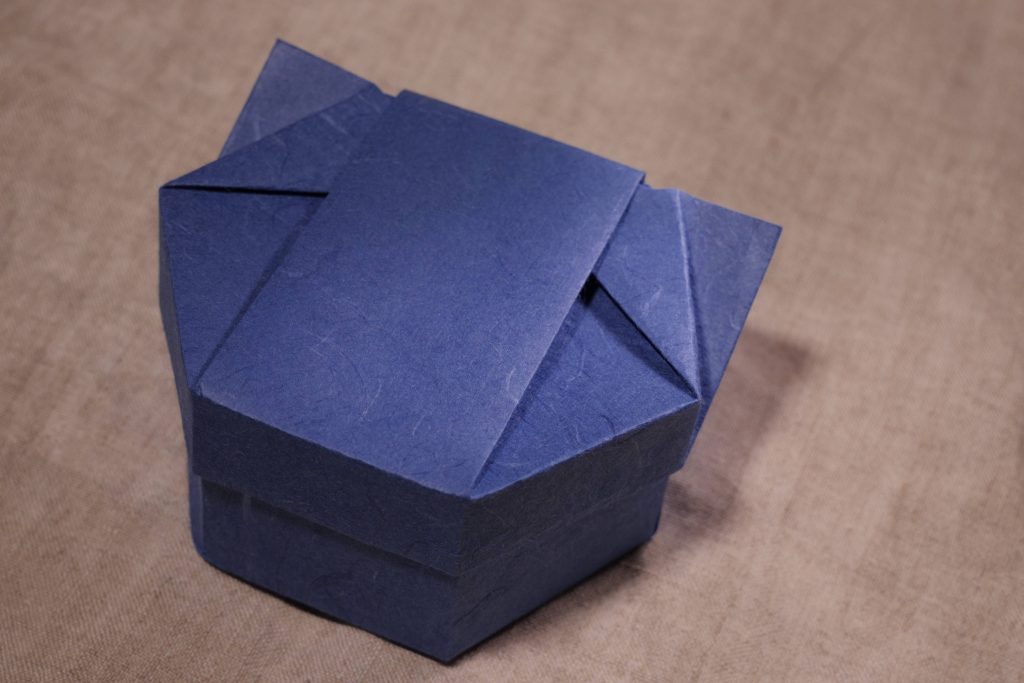 The box is folded of one sheet of A4 paper (the same I used on this box).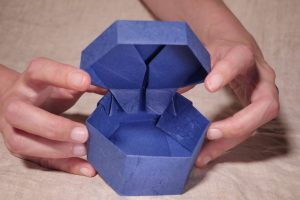 It's cute and elegant at the same time :)
Edit: correct ISBN (thanks Michel Grand!). By the way, on Gilad's page you can see all models in the book (as you can see, the book uses paper in A format – but some work with other rectangles, too).