This very pretty model by Tomoko Fusè can be found in "Origami modulaires d'exception", ISBN 9782889355815 (nuinui editions), page 42.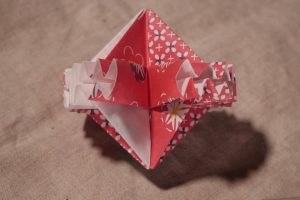 It is folded from six 15X7.5 cm sheets. The red ones are washi chiyogami by Grimmhobby, the white ones are very plain paper, but I thought it made the patterned ones stand out more.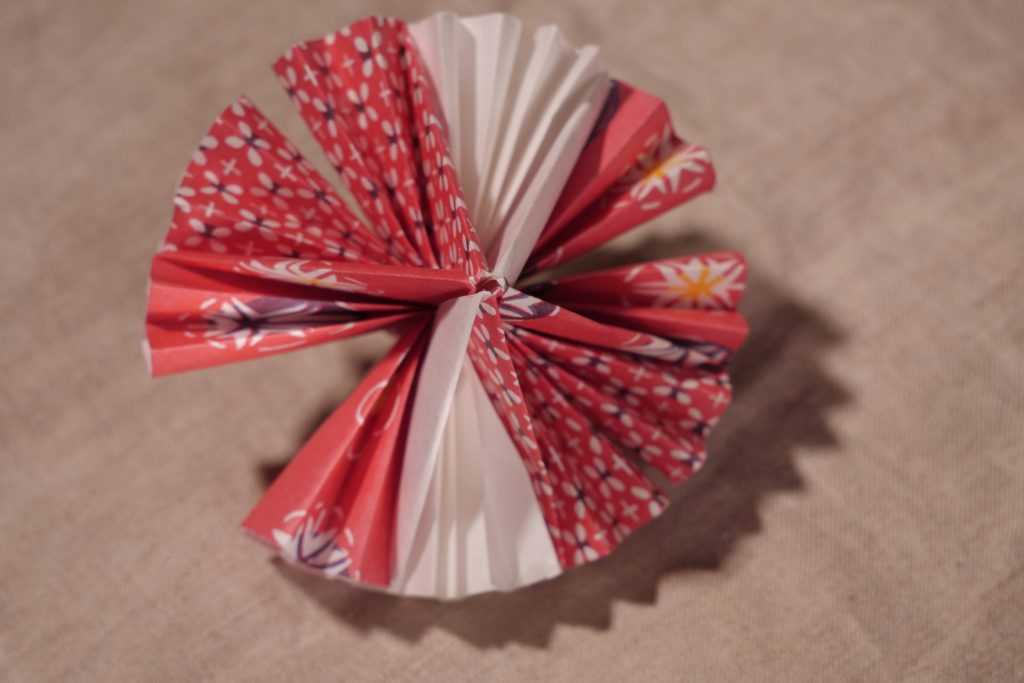 You can add more modules if you feel like it, and make it more fluffly.
This book has plenty of cute models, in the easy or intermediate range. For non-Frensh speakers, I'm pretty sure the books by nuinui editions are translated, at least in Italian, maybe English? As usual, the instructions are clear and photos gorgeous (personnaly, I'd prefer a bit less photos and more models, but I guess I'm not the main audience intended).