This star can be found in a Toyo small book in japanese, no idea what the title means, but ISBN 4902031010071, page 115. Again, no idea who the author is, if someone speaking japanese can tell me, I'll update :)*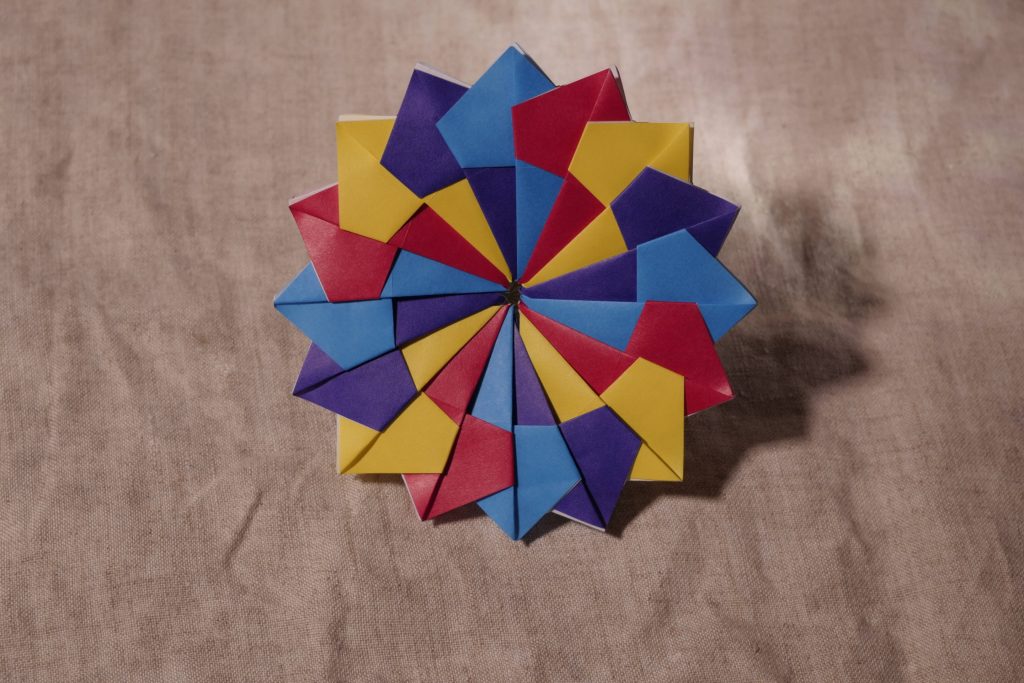 The star is folded from 16 sheets of 7 cm kami paper.
*Edit: once again, Michel Grand helped with identification of the author! As we can see on Origami House'website, it's Yamaguchi Makoto, and the book is "Kirei na Origami"
(Beautiful Origami), number 6.